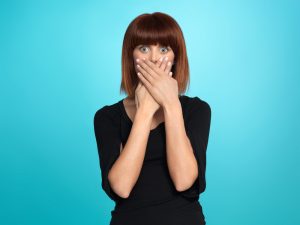 Do you wake up each morning with an extremely sore jaw? Do you have multiple missing teeth that are holding you back from fully enjoying life? Do you have severely decayed or damaged teeth? Fresno, CA dentist Dr. Claudia Denes recommends full mouth reconstruction for patients with poor oral function requiring multiple restorative procedures. Through a series of reconstructive procedures, she repairs oral health, function, and smile appearance. Dr. Denes uses full mouth reconstruction to repair broken, chipped, and missing teeth, as well as correct jaw misalignment and periodontal health. Advanced technology, such as CBCT scans and digital x-rays, allow Dr. Denes to provide patients with a detailed treatment plan to regain the function and appearance of damaged smiles.
Are you ready to wake up with a beautiful, pain-free smile? If so, schedule an appointment with Fresno, CA dentist Dr. Denes today by calling 559-297-1294.
Prepping for Full Mouth Reconstruction 
At your consultation, Dr. Denes will perform a thorough examination of your gums and occlusion (bite). She looks for healthy, pink gums that are strong enough to support restorative dental procedures. If she finds that your gums aren't as strong and healthy as she needs them to be, she will recommend treatment, which could include scaling and root planing and in severe cases, gum surgery.
Occlusion (the way your teeth line up) will be examined next. Just as you need healthy gums, it's imperative to have a properly aligned smile. Dental misalignment is often corrected with orthodontic treatment, such as traditional or clear braces.
Dr. Denes will perform a CBCT (cone beam computed tomography) scan to obtain an in-depth picture of your oral structures. This scan depicts bone, soft tissues, teeth, and nerves paths, all in which are taken into consideration when determining appropriate dental procedures. Dr. Denes will provide a detailed treatment plan, which breaks up your procedures over multiple visits.
Possible Procedures to Expect
Depending on the unique state of your mouth, Dr. Denes may recommend the following restorative procedures:
Dental fillings
Root canal therapy
Porcelain crowns
Dental bridge
Tooth extraction
Partial or full dentures
Dental implants
TMJ treatment
Periodontal care
Orthodontic treatment
Dr. Denes can repair decayed or impaired teeth with dental fillings or dental crowns, depending on the depth of damage. When the inner portion of the tooth is compromised, root canal therapy is generally necessary. During root canal therapy, Dr. Denes saves a natural tooth from extraction by entirely removing an infected and inflamed pulp from the internal pulp chamber, located below tooth enamel and dentin. If a tooth is severely damaged beyond repair, a tooth extraction is performed to remove the deceased tooth from the mouth.
For patients who are missing one or more teeth, we offer both implant-supported crowns or bridges to correct unattractive and troublesome spaces. A dental implant and crown are used to replace a single missing tooth, whereas a dental bridge is used to replace a gap left from multiple adjacent missing teeth. Both procedures restore function, as well as smile appearance.
For entire rows of missing teeth, Dr. Denes will recommend partial or full dentures. If you're uncomfortable with the idea of dentures falling out during mealtime or causing gum irritation, dental implants can be used to secure prosthetic teeth, ensuring a tight, durable fit.
Cosmetic Procedures
Once the function of your smile has been repaired, Dr. Denes will complete your full mouth reconstruction with one or more cosmetic procedures. This is the ideal time to speak up about the aspects of your smile that you'd like to change. She may recommend porcelain veneers or dental bonding to correct minor imperfections and create a new and improved tooth surface. Most patients want a whiter smile, for which Dr. Denes recommends professional teeth whitening treatment.
For more information about full mouth reconstruction, call 559-297-1294 to schedule your consultation with Dr. Denes in Fresno, CA. We look forward to hearing from your.