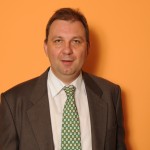 Alex Denes, DDS, Phd is dedicated to providing our patients and referral dentists a very high quality of digital planning dental services. He is experienced with implant surgeries and uses computers extensively to plan patient surgeries with the esthetic and functional end result in mind. He is a Member of the Blue Sky Bio Academy and holds a Microsoft Certified Systems Engineer certificate. Between his knowledge in dentistry and his passion in computers he can help you plan your dental surgeries with the utmost predictability.
Technologies we use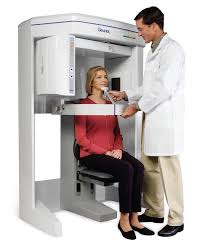 We use the Gendex CBCT 500 (cone beam computer tomography) machine for all of out 3D scans. This machine has a medium field of view of 8.5 x 14 cm allowing us to take a 3D image of both jaws (either collimated for upper, lower or both jaws) in one scan. In doing so we comply with radiation safety and follow the ALARA principle (as low as reasonably achievable). The quality of scans at it's highest resolution of 0.125 voxel size is exceptional and used to produce an accurate digital treatment plan.
Gendex CBCT 500 HD powered by ICAT is a multiple award winning machine in the dental industry.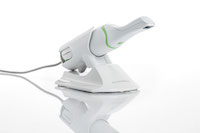 Planmeca Planscan intraoral scanner is used to digitize patient's dentition or scan traditional stone models. The 3D rendering of the dentition is then photo stitched with the 3D image of the CT scan. Implants are then planned virtually in software according to the volume of the bone and future position of the dental reconstructions as needed. The link between the two 3D models allows the fabrication of a surgical guide that rests on the natural teeth and has access holes for the drills that will assist you in performing the implant surgery very close to the situation planned in software prior to surgery. The 3D guide will be designed according to your (dentist's) preferred implant system and it will be 3D printed or milled.
All data captured with the systems above we use in Blue Sky Bio and Anatomage software on high end computers to produce a 3D digital treatment plan.