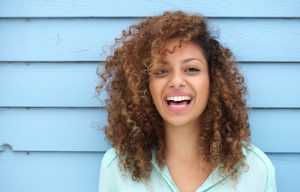 As one ages, teeth can begin to show signs of wear and tear, resulting in poor self-confidence and a decreased desire to smile. Your smile is an essential part of your personhood. When numerous smile imperfections, such as cracked, crooked, gapped, or stained teeth are the cause of an individual's dissatisfaction, we can provide a complete smile makeover to transform their appearance.
A smile makeover combines a variety of cosmetic dentistry procedures into one treatment plan to address individualized concerns, making it unique to the patient. Some treatments can be administered in one office visit, while others may need to be administered over a series of several months. The length of your treatment will depend on the treatments chosen. Below are the different treatments that can be combined to provide your smile makeover.
At Fresno Dental Studio, we are passionate about helping our patients positively alter their smile so they enjoy it to its fullest. To begin designing your smile makeover with Dr. Denes, contact our Fresno, CA practice today by calling 559-297-1294.
Professional Teeth Whitening
Dr. Denes provides in-office teeth whitening that uses a professional strength whitening agent. While whitening strips, gels, and toothpastes found at your local drugstore can help to a degree, the whitening agents contained in these are often harsh and can lead to dental sensitivity. In addition, they will be unable to remove tough stains. Professional teeth whitening can lighten your smile by several shades in just one office visit and results will last several months before retreatment is necessary.
Porcelain Veneers
If your dental stains are tough to remove, or you have other concerns, such as slight dental misalignment, chipped, unevenly spaced, or disproportionate teeth, you may find that porcelain veneers can provide the stunning results you desire. These porcelain shells are fabricated to match your smile's natural aesthetics and will fit seamlessly over the front surface of your teeth, providing realistic results. Treatment can generally be completed in just two office visits. When veneers are properly cared for, they can last for several decades.
Porcelain Inlays or Onlays
Tooth decay, fractures, or other cosmetic imperfections that occur on the biting surface of teeth in the back of your mouth (molars) can often be treated with conservative inlays or onlays. An inlay is designed to address issues within the cusps of a tooth, while an onlay can be used when more of the tooth's surface needs to be covered. Both are recommended as a conservative approach to dental crowns. Your results can generally be completed in about two office visits and will last for at least 20 years.
Dental Bonding
Dental bonding provides patients desiring the same great results as porcelain veneers at a more affordable price in a shorter time frame. This cosmetic dentistry treatment uses composite resin to cover a variety of cosmetic blemishes. Patients are often encouraged to undergo teeth whitening beforehand to deliver even more dramatic results. The composite resin will be color-matched to blend beautifully with your natural enamel. Enamel removal is not necessary with this treatment, making it completely reversible if necessary. Although results are not as long-lasting as veneers, if you take special care of your bonded teeth, you can avoid retreatment for at least 15 years.
Call Today to Schedule Your Smile Makeover
Cosmetic dentist Dr. Denes is passionate about helping patients transform their appearance with a smile makeover. If you are looking for a way to improve your smile, contact our Fresno, CA practice today by calling 559-297-1294.