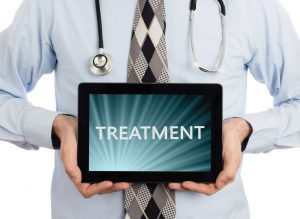 Deciding to move forward with dental implant placement can be both exciting and a little overwhelming. While it's the beginning of restoring what was lost, it does require surgery and an extensive recovery. But with advancements continually being made in implant dentistry, patients today can enjoy comfortable surgeries with faster recoveries and more precise results. This is made possible by many things, including oral sedation and surgical guides.
Dr. Denes is experienced in performing implant surgeries and using oral sedation to make sure his patients maintain optimum comfort throughout. He also uses the latest dental technology, including CBCT and intraoral scanners (more about that below) to masterfully evaluate patients and prepare treatment plans digitally so that on the day of surgery, there are little to no surprises.
Digital treatment planning is the wave of the future and is the preferred method when considering dental implants. Learn more down below. We also invite you to schedule a personalized consultation with Dr. Denes and the team in Fresno, CA by contacting us online or calling 559-297-1294.
What Does Digital Treatment Planning Involve?
CBCT Scanner
The first step to digital treatment planning involves x-ray technology using a CBCT (cone beam computer tomography) scanner. Unlike traditional x-rays, this device takes 3D images of your teeth, gums, jaw, and sinus cavity in a matter of seconds. The images are then digitally converted to provide a 3D model of your mouth. This technology can identify bone density, nerve pathways, and any abnormalities that may hinder successful dental implant placement.
The success rate of dental implants is dependent on a variety of factors, including where the implants are placed and the bone density surrounding them. Tooth loss often leads to bone degeneration if the loss is extensive and not immediately addressed. Because of this, you may require bone grafting in advance to provide adequate thickness. Or, in some cases, the model will be able to determine a better location for your implant to ensure lasting results. By using this technology, Dr. Denes can improve your chances for a positive dental implant placement.
Intraoral Scanner
The intraoral scanner is used to scan your teeth and digitize your dentition three dimensionally. The 3D rendering is then digitally combined with the 3D model captured by the CBCT scan for precise dental implant placement using state-of-the-art software. Once Dr. Denes is satisfied with the placement plan, he can fabricate a surgical guide based off of these images to be used during surgery.
On the day of surgery, the surgical guide will rest comfortably over your gums and any remaining teeth, and include access holes where the implants should be placed. This eliminates any guesswork from the process to deliver results with better precision.
Learn More Today
If you are interested in learning more about digital treatment planning and how it can benefit your dental implant placement, we encourage you to contact our Denes, CA practice today. We can be conveniently reached online or by calling 559-297-1294.