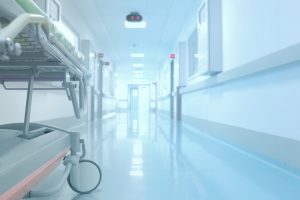 Dental implants are a revolutionary advance in tooth replacement, and can perhaps be considered dentistry's greatest achievement in recent decades. Thanks to dental implants, patients who have suffered tooth loss can now reclaim what they have lost with a biocompatible, man-made substitute for natural teeth. Today, millions of Americans can now avoid the discomfort of dentures that rub against the gingival tissue, and have their dentures connect securely to the bones of the jaw. With implant therapy, doctors can provide patients with a more comfortable solution to tooth loss.
Like hip replacements and knee replacements, dental implants are fully functional tooth replacements. With such surgeries, ideal placement of the implants is crucial to achieving a sustainable, complication-free result. Determining the ideal location for a patient's dental implants, especially with implant-based dentures, relies on mapping and understanding a patient's maxillofacial anatomy and the future position of the prosthetic before implant surgery.
From experienced surgeons to implant dentistry beginners, Fresno Dental Scan can help you take the guesswork out of implant therapy. Visit our services page to see what is included with our dental scan packages. Call our office at 559-297-6823 or schedule and pay for an appointment online.
Technology Aids Optimal Placement of Implants
For patients with widespread tooth loss especially, having the right tools makes all the difference to successful implant therapy. In order to support an arch of dentures, implant placement cannot be a one-size-fits-all procedure. Every patient has unique factors to their facial anatomy, and elements such as bone and tissue loss may complicate placement. The patient's maxillofacial anatomy must be captured and mapped thoroughly to ensure the implant sites will provide a stable foundation for healing and osseointegration.
At Fresno Dental Scan, we use the following tools to take the guesswork out of implant placement:
CBCT Scans and Intraoral Camera Imaging– Cone beam computed tomography scanners and intraoral cameras go a step beyond dental x-rays, to give an accurate picture of the soft and hard tissues of the maxillofacial region. Each patient's facial anatomy is accurately mapped, to provide precise planning tools.
Anatomage Viewer Software – Once data has been obtained from CBCT and intraoral scans, this software allows you to access a virtual model of the patient's anatomy. Using virtual models, we can create surgical guides that ensure implants are placed optimally.
CAD and 3D Printing and Milling – Computer assisted design allows us to feed patient data into a program that determines the optimal location for implants. Three dimensional printers and milling tools allow us to create surgical models and guides to ensure there is no room for error during the surgical procedure itself.
From simple to complex cases, our packages and services allow doctors to provide patients with an effective, predictable outcome for each implant procedure. The advantages to using CAD-planned dental implant therapy include:
Faster surgical procedures
Faster patient recovery
More precise implant placement
Reduced risk of damaging vital structures (nerves, blood vessels, sinuses)
Prosthetic-driven surgical planning
Orthodontic Planning and Extractions
Beyond dental implants, CBCT scans and computer assisted design are effective tools for planning orthodontic treatments and extractions. Contact Fresno Dental Scan to learn more or schedule a CBCT scan. Call our office at 559-297-6823 or schedule and pay for an appointment online.